Intuitive Exercise Revisited
Intuitive Exercise Revisited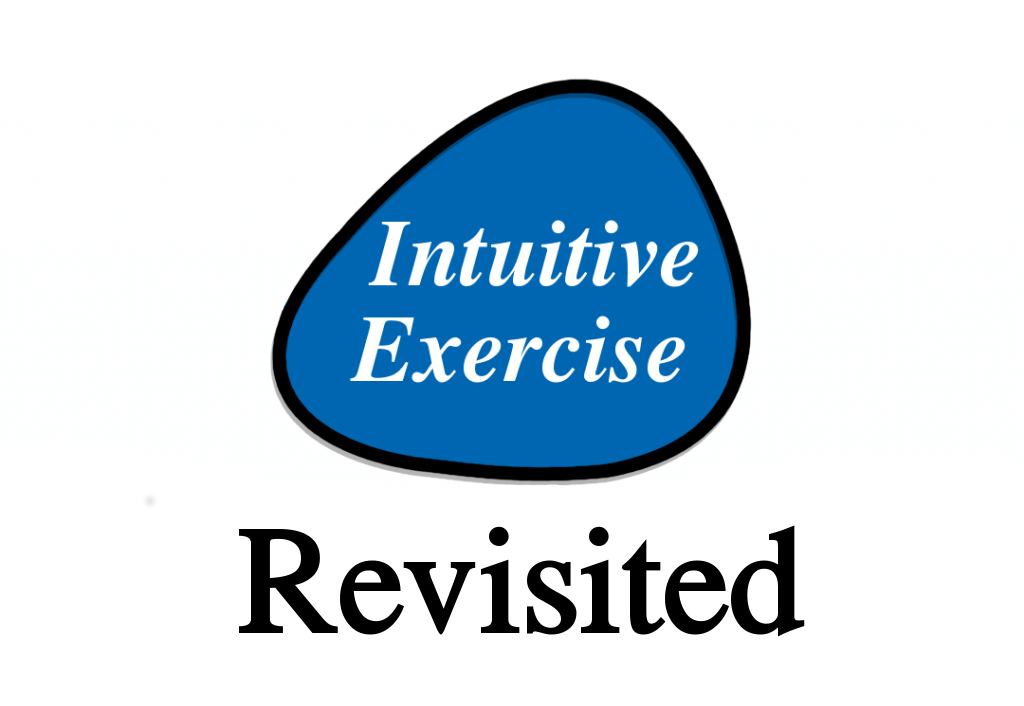 I woke up hungry this morning. This occasionally happens to me, but it is rare. In my dieting days, I would have completely ignored my body and continued on with my morning routine until it was "breakfast" time.1 Today was different. My reaction to this feeling of hunger was very natural and logical, which is something that would have been unheard of for me before I started intuitive eating three years ago.
Because I am a creature of habit, I do have a general morning routine. I wake up, get dressed, make my husband his PB&J sandwich,2 and head to the gym. After my workout, I come home, shower, and eat breakfast. This is what my body has come to expect because it happens pretty much every day with a slight variation here and there.
Well, when I woke up with that hunger this morning, I knew that my normal routine wouldn't cut it. I wanted to murder the spin bike, but that wouldn't happen if I didn't have any fuel in me. Without thinking, I went downstairs and had a little something to eat before I hopped in the car and went to the gym.
Why is this huge for me?
In the past: I exercised to eat. Eating before a workout seemed counterproductive even though I lacked energy while working out.
This morning: I ate to exercise. Because I gave myself fuel, my workout felt good and energized me.
And I had another win today!
In the past: I exercised to burn calories. Unless I was seriously sick or injured, I forced myself to burn X calories before I stopped.
This morning: I listened to my body and was able to hear the "okay, you're done" voice.3 That's when I stopped. My body had had all the movement it needed for the time being.
Exercising used to go hand in hand with dieting for me. As I gradually began to hear my body speak to me, I started to see exercising as intuitive, just like eating. Prior to this morning, I had mostly accepted this, but there was still a teeny part of me that connected exercise to my weight. That is, until today! I can now finally say that I view exercise as intuitive and that I no longer associate it with burning calories or the number on the scale. Although it took me three years to get to this point, it was well worth it.
What is your relationship with exercise? Please share in the comment section below.
2Because I'm the best wife ever!
3This is related to the "this food doesn't taste good any more" voice that tells me when I'm full. For more on this, check out "When To Stop Eating" (coming soon!).
Thank you so much for reading my blog! I am honored that you chose to read about my experience.

You've made it this far. Now subscribe for regular updates. It's easy! And you get a FREE Intuitive Eating quiz when you sign up!

YouTube Version: Coming soon!