Birthday Bummer
Birthday Bummer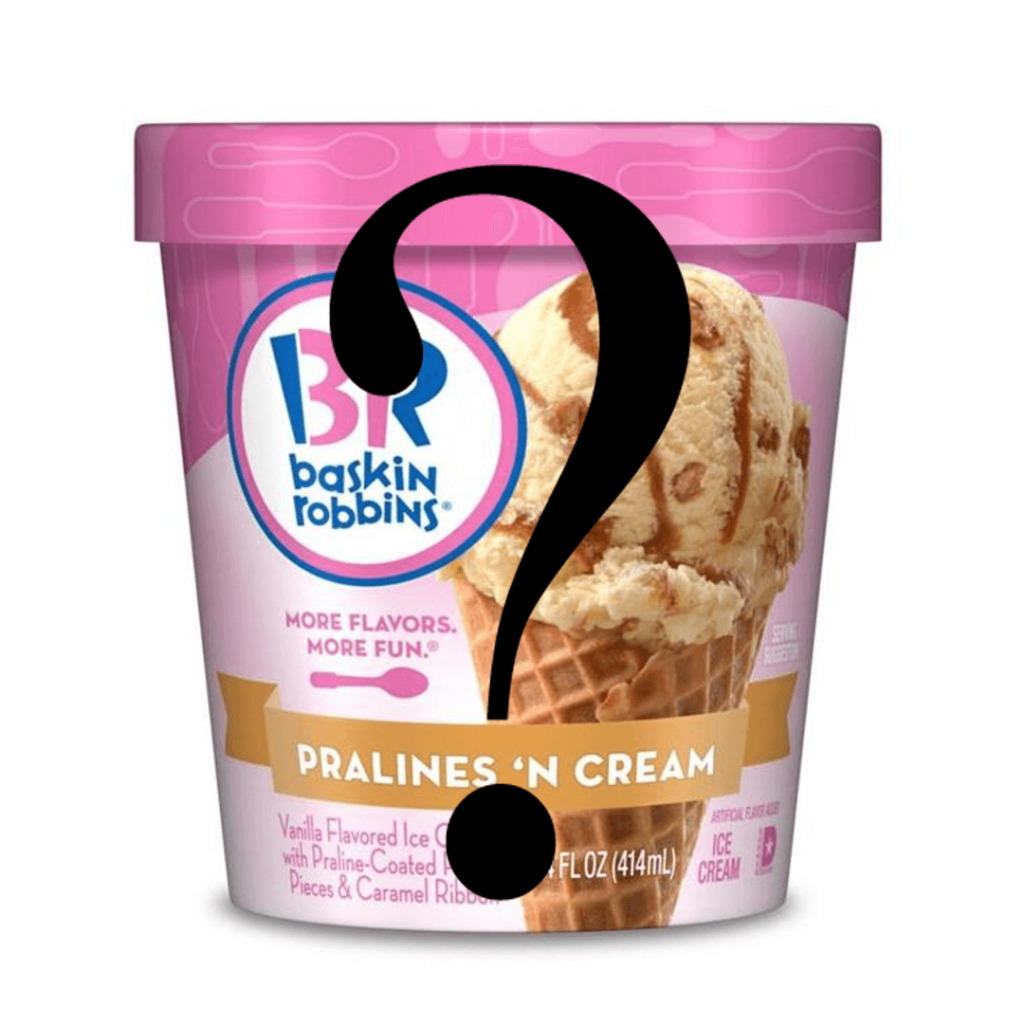 I always get a coupon for a free Baskin Robbins scoop of ice cream on my birthday. It is something that I look forward to every year as my birthday month approaches. Sure, it's only a kid-sized scoop, but I love free stuff and I love Pralines 'N Cream, so it's win-win. When I received my coupon this year, I eagerly drove to my local Baskin Robbins, happily presented my coupon, and left with my treat in hand.1 However, when I sat down to eat it as my post-dinner sweet, it just wasn't how I remembered it.
In the middle of the first spoonful, I knew something was off, but I couldn't quite put my finger on what was different. Because I'm naturally a curious person, I put on my mindful-eating-scientist hat and went to town.
During each subsequent bite, I wondered if it was the caramel, the vanilla, or the pralined pecans that didn't strike me. Or maybe the recipe had changed in the last year.2 I also am not a big fan of artificial flavors and additives. They just don't taste right to me, so perhaps the issue was that the natural ingredients were accompanied by fake ingredients. In addition, there were difficult-to-pronounce additives such as propylene glycol3 which set off my Spidey sense for possible food shenanigans.
Normally, I would have just tossed the ice cream since I wasn't really into it, but it was a really small scoop, so I ended up finishing it. But I did this in the name of science so I could figure out what the heck was going on with my Pralines 'N Cream!
In the end, I wasn't able to solve my ice cream mystery. While this eating experience included a mix of surprise and disappointment, there was also an underlying sense of trust. I had confidence that my body would guide me to a food that would satisfy me.4 My taste buds wanted what my taste buds wanted and it wasn't this. Luckily, I have another go-to ice cream that I thoroughly enjoy. As for the Pralines 'N Cream, I could take it or leave it…but I think I'll leave it.
Have you enjoyed a food in the past and then realized that you don't like it all that much anymore? Please share in the comment section below.