The Physical Effects of an Eating Disorder
The Physical Effects of an Eating Disorder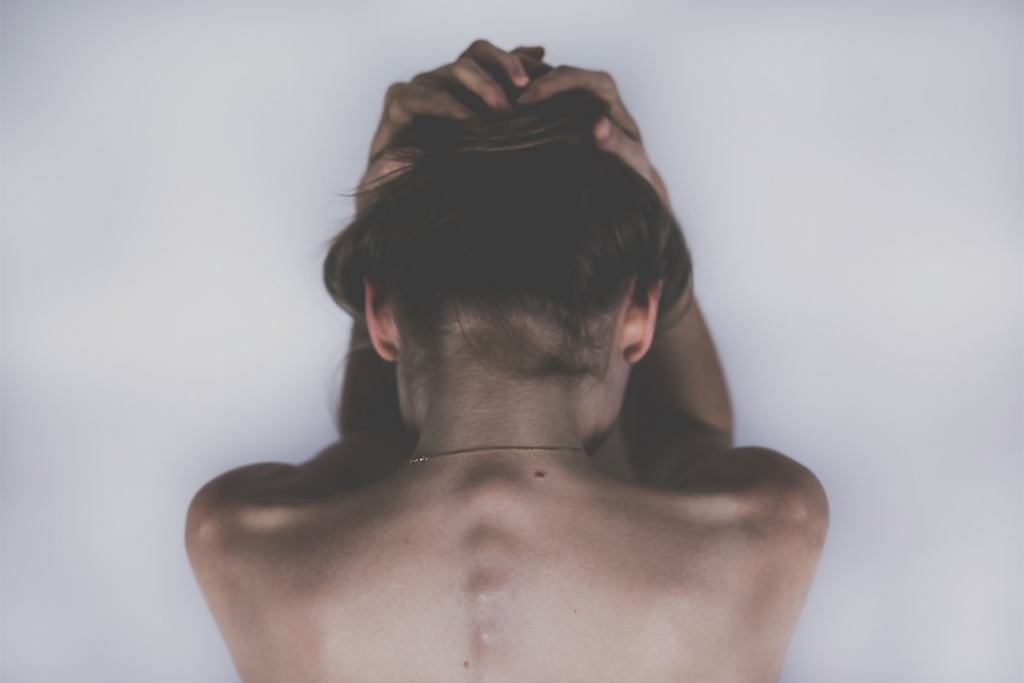 Eating disorders are considered a mental illness. I realize this now, but well before my eating disorder took hold, I, like so many people, thought it was just about the food. When I was in the midst of it though, it made total sense to me; I was emotionally and psychologically bound to my eating disorder. Physical changes also took place, but anything other than being thinner was ignored. It wasn't until I started having some serious issues that the impact of my eating disorder on my physical health became apparent.
My experience is unique to me, so this does not encompasses all possible negative physical effects, but this what happened to my body:1
My cholesterol increased. Prior to my eating disorder, my cholesterol was in the normal range, but my bloodwork showed an increase when I had my physical exam at the start of my recovery. I spoke to my dietitian about it and she said that it's common for people who restrict to have higher cholesterol levels. What happens is our bodies will compensate by producing the cholesterol that it needs but doesn't get through food. Essentially, the spike in cholesterol was my body's way of trying to find balance.2
My digestive system took a beating

. Bloating and constipation were very obvious by-products of my eating disorder, but gastroparesis wasn't noticeable until I began to recover. What happened was that when I deprived my body of food, my stomach learned to empty much slower, but when I started to eat again, it continued to empty at that same slow rate. Even though I wanted to eat more to hasten my recovery, gastroparesis got in the way because I got full quickly and stayed full for a long time.

I always felt cold

. Simply put,

I just didn't have the insulation to keep my body warm.

My metabolism slowed down. I had to eat less and less to lose weight because my body was slowing down its metabolism in response to the perceived food shortage.
I had low levels of vitamin D

. Because I wasn't eating, I was not getting enough vitamin D. This was the vitamin that was mostly affected for me, but a deficiency can happen with any vitamin or mineral.

I had no energy

. A lack of fuel led to a lack of energy. And to top it off, because I wasn't providing my body with enough fuel, it began using my muscle for fuel.

3
These I didn't experience, but they are common too:4
Brittle hair and fingernails

. This is related to #5 above. The human body needs certain nutrients to sustain hair and fingernail growth.

Amenorrhea. This is a fancy word for a woman losing her menstrual cycle. Insufficient calorie intake and overexercise, the hallmarks of some eating disorders, can lead to a woman not getting her period.5
Blood pressure issues

. When someone diets, muscle mass is lost. Since the heart is a muscle, it is affected, and a weakened heart muscle can lead to low blood pressure. High blood pressure can occur as well, especially for those with binge eating disorder. Also, the stress and anxiety from losing weight and maintaining that weight loss can keep our blood pressure elevated.
It would be remiss of me if I failed to include the worst of all physical effects: death. People do die from eating disorders and it's considered the deadliest of all mental illnesses. That isn't the most positive note to end on, but it's a crucial one. I admit that I knew this statistic all along, but it didn't deter me from my eating disorder for the longest time. I was in denial even when hospitalization was discussed.
Conquering my eating disorder seemed insurmountable, but going through that hell helped repair me mentally and physically. My digestive system now runs smoothly, my cholesterol has returned to a normal level, and my body is much happier overall. I have won the battle.
How has your dieting or eating disorder affected you physically? Please share in the comment section below.
Thank you so much for reading my blog! I am honored that you chose to read about my experience.
You've made it this far. Now subscribe for regular updates. It's easy! And you get a FREE intuitive eating quiz and a mini e-book when you sign up!

YouTube Version: Coming soon!